Types of Inspections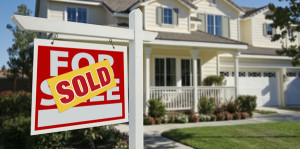 The types of inspections vary for home owners, buyers, sellers and even warranties. Below are a few of the types of inspections Ron Lane Home Inspections provides.
Buyers Home Inspections
In both new and older homes, the best way to ensure that you are well informed about the strengths and weaknesses of a property is to have us give you a professional home inspection. For a relatively small cost when compared to the price of the home or Realtor fee, a home inspection is worth many times the amount spent. The goal of a buyer inspection is to identify any material defects in the systems, structures and components of the home. We are trained to identify problem areas both small and large that may have been overlooked by the previous owners and to identify which may require immediate attention. See What is Inspected for more details.
Pre-listing / Seller Home Inspection
More and more sellers are choosing to have a comprehensive inspection before or when they list their home. Most importantly, you should have a home inspection for full disclosure. You will have demonstrated that you did all you could do to reveal any defects within the home. Second, you will save money and hassle by being alerted to any defects now instead of after your have negotiated the sale and are faced with potentially costly repairs discovered during the buyer's inspection. Defects discovered before a buyer makes an offer means that you can shop around for a contractor rather than deal with potentially inflated estimates that a buyer may present. The more you know about your home, the more prepared you will be for negotiating the final price. See What is Inspected for more details.
Home Maintenance Home Inspection
There are many reasons why a maintenance inspections are extremely important in home ownership. Ironically, most people maintain their car on a regular basis however our homes are maintained on a far less frequent basis (even though your house costs ten to twenty times as much). A home rarely receives a checkup. Problems that occur are usually only addressed after something breaks or extensive damage forces you to make repairs. These problems if detected early would be far less expensive. We can even detect potential problems even if there are no symptoms. A maintenance home inspection will provide you with a detailed report about any damage found or repairs needed to the systems and structure of your home. Then it will be up to you to address any items in need of repair based on importance and your budget. It is recommended to have a maintenance home inspection every two to three years. You own the home and live in it now, check on the health of your home now, not just when you are buying or selling. See What is Inspected for more details.
11th Month Warranty Inspection (New Home)
Almost all builders provide a one-year warranty for a newly constructed home. Generally during this period of time the buyer develops a "detailed list" of corrections as they are noticed for the builder to repair under the first year of warranty coverage. Some defects will not be obvious to the untrained eye. You will be reassured knowing that potential problems were addressed before they grew into something that could cost you a great deal down the road. See What is Inspected for more details.
Phase Inspections
You want an expert with experience in new construction as your advocate during the construction process.
Phase I: Pre pour inspections. Check the forms for level and square. Check the forms and reinforcement against the architectural drawings to make sure the installation is per plan. Check the visible plumbing pipes (supply & drain) for defects, proper installation and protections. Check the post tension cables for proper installation and look for damage.
Phase II: Pre-Insulation / Pre-Brick. Check the framing of the home for proper load path and make sure the framing is per the plans and best building practices. Check the electrical service box for proper grounding and installation. Check the plumbing pipes & wiring for proper protections when passing through the framing members. Check the plumbing pipes for damage or improper installations. Check the roof covering if accessible for proper installation and proper flashing installation. And more.
Phase III: A professional full home inspection including structural, mechanical, plumbing and electrical systems. And more. See What is Inspected for more details.
Relocation Inspections
We do relocation inspections often for corporate employees, government employees, private investors, or corporations. This type of home inspection is performed like any other inspection, but it is much more in-depth because the purchaser is buying the home sight unseen. We make these reports as detailed as possible with a lot of pictures and graphic definitions because we are the customer's set of eyes. The Relocation inspection usually takes more time to complete, additional phone calls, emails, faxes, and regular mail. This is one of the largest purchases of your life and it's made with someone else's judgment, so shouldn't you hire someone you can trust? See What is Inspected for more details.
What Is Inspected
Every home inspection is a complete and thorough analysis of all the major systems and components in the home. The report includes a clear description of what we have found with any problem areas noted, so you can easily identify them. We provide a personal or telephone consultation after your home inspection.
A thorough home inspection will include the following:
Roof (shingles, flashings, chimneys, vents, trim, drip edges, skylights, gutters, downspouts, and other visible roof related items)
Attics (insulation, ventilation, rafters, trusses, joists and collar ties,  wiring attachments, and other visible related items)
Plumbing and Fixtures (water pressure, water distribution system, sinks and faucets, bath/showers and toilets, hose bibs and other plumbing system components.)
Water Heating Systems (TPR valve & discharge pipe, burner, vent connectors & other visible related items)
Interior (floors and ceilings, walls, doors, stairs (if applicable) and banisters, sinks, cabinets, shelving, built-in appliances, presence of smoke and carbon monoxide detectors and safety-related items, and other visible interior-related components)
Heating and Cooling Systems (furnace, air filters, duct-work, electric, gas sniffer testing, and other visible related HVAC components)
Electrical Systems (service entry and clearances, service panel, switches and outlets, GFCI's and AFCI's, visible wiring and junction boxes, grounding system, and other related electrical components)
Foundation, Basement and Crawl Spaces (insulation, ventilation, posts, vapor barriers, utility attachment, structural items, floors and walls, and columns)
Exterior (siding materials, attachments, windows, doors, vents, entryways, driveways and walkways, grading and drainage and other visible exterior related components)
Garage (Garage door(s), openers, walls, floors, ceilings)
Porches, Decks, Balconies and carports
Fireplaces (Firebox, damper door and hearth)
An inspector may depart from inspecting portions of the property due to Exceptions and /or Safety Hazards.
Such as:
Roof slope
Attic access
Foundation access
Safety or Health risks
Insufficient access
Weather or Temperature
DON'T MAKE YOUR LARGEST PURCHASE YOUR MOST COSTLY MISTAKE!
There is no reason for you to spend money out of your pocket to pay for any repairs if you know about them beforehand. Our inspection gives you the ability to know about any major repairs or safety issues BEFORE buying the property. Having this information puts you in a position to negotiate the price, repairs or replacement of an item before moving in, not AFTER.